It's the time of year when I create a calendar to give to friends as a Christmas present. I use a heavily modified version of a Photoshop ActionScript created by Jeffry Friedl. The original is here. My templates include UK holidays. This is an example of last year's May page.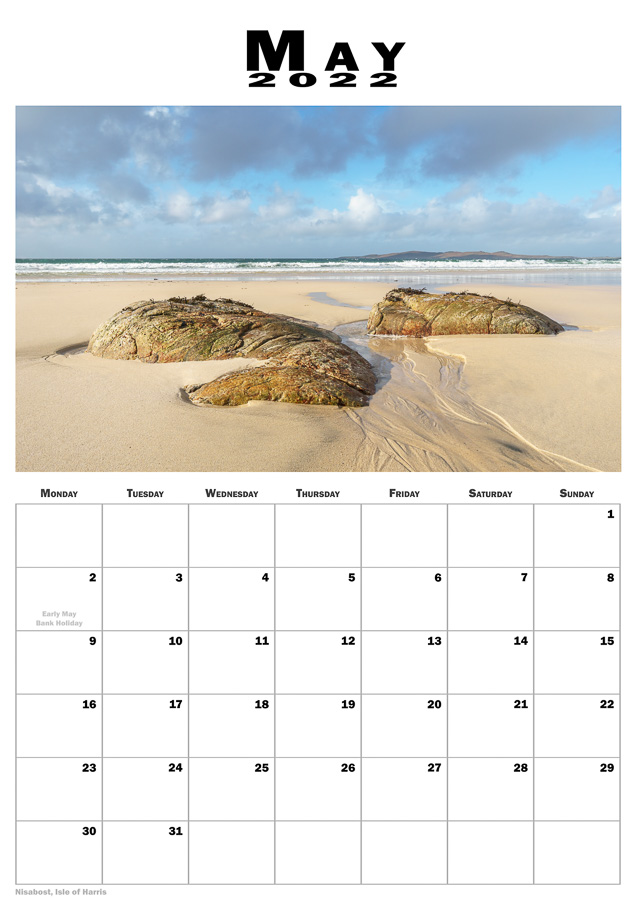 You can download this year's templates in psd (modifiable, everything is on layers) and jpg format:
Once downloaded add the guide actions to Photoshop, open a month and either run the A4 or A3 guide's action. Insert your image inside the guides and you have your calendar page. There is an image description layer in the psd files, you can optionally make this visible and edit the text to describe your image.
I have the Welsh version because someone who speaks Welsh asked for the templates and provided the translations.